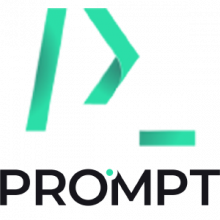 Prompt was established in 1989 by highly qualified IT experts and academics with strong innovative energy and intensive R&D activities based on their academic background. The company has two main divisions, one of them is the software-hardware development, design and implementation of dynamic web-based applications,  content management systems and e-learning frameworks.
The other division is the adult education, development of digital learning contents and IT curricula. The company worked for Intel Corporation, as a vendor of learning content for Intel® Teach Elements international platform, the Hungarian version of the module "Project-Based Approaches" were delivered by our developer team.
Prompt delivers vocational IT certificates defined in the Hungarian National Registry, organizes workshops and further training programmes on  ICT-based teaching/learning methods and tools of the 21st century for teachers of primary, secondary schools and the staff of higher education.
In a collaboration with the Regional Labour Office the company has more than twenty years experiences in delivering special trainings for developing digital skills and literacy of different age groups of citizens (among them older unemployed people, long-term job seekers and mums returning after maternity), in order to help them to enter or turn back to labour market.
As a result of these activities Prompt has wide professional partnership at national and international level, collaborating with several research institutes, universities, primary and secondary schools in R&D projects. The company's business processes were controlled by ISO 9001:2008 Quality Management System, but in 2013 it changed to a new QAS,  aligned with the demands of the  Act of Adult Educational renewed.